iBasso IT07 In-Ear Monitors – Diamond In The Rough
iBasso IT07 is iBasso's Flagship IEM in 2021, and it comes with seven actual drivers, one of which is Dynamic Driver, and six Balanced Armature drivers. It is priced at 900 USD, and it will get compared to Final Audio A8000, Meze RAI Penta, Light Harmonic Mera Signature, and Dunu DK-4001. The main pairings will be with iBasso DX220 MAX, FiiO M11 PRO and Lotoo Paw 6000.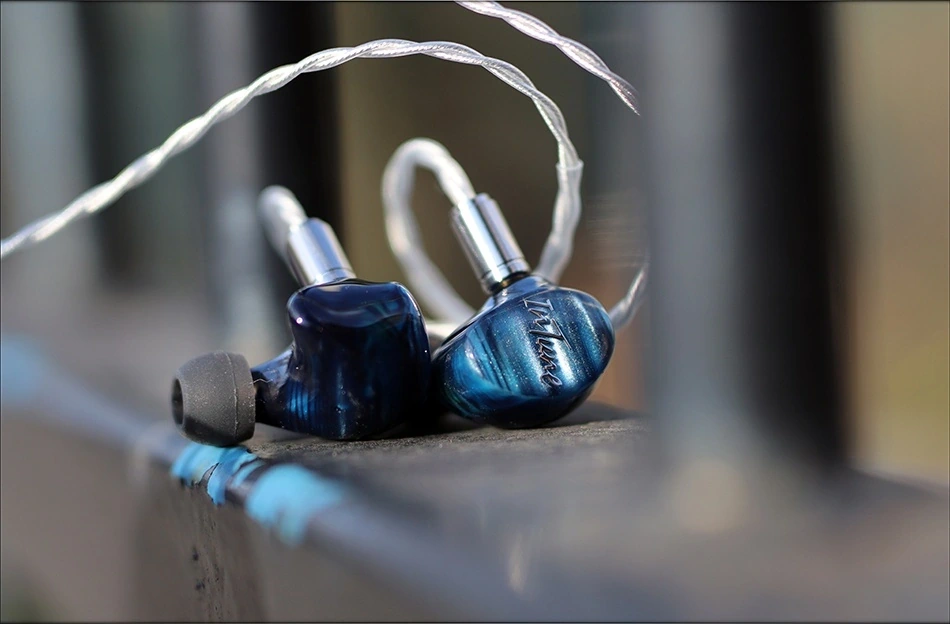 Introduction
iBasso decided to go all-in with their IEMs in 2021, and they designed IT07, which comes with seven actual drivers, and a complex crossover configuration in 4-Way. This means that the dynamic driver is taking care of the lows, and it is a Tesla Magnetic Driver, and the Balanced Armatures are grouped to take care of the Midrange and the treble. This is actually a bit audible as we'll explore in today's review, as the Sub-Bass is a bit stronger than the mid-bass and the upper bass. IT07 comes with multiple nozzle filters that help you fine tune them, and they also come with a special acoustic chamber and a special acoustic tube.
The main highlight is that they are able to bring each driver's delivery closer to the ear at the same time, while keeping the drivers fairly deep inside the IEMs. We're talking about Seven actual drivers, inside an IEM that's actually smaller than most competition even for 3 drivers. There are multiple vents on the IEM, despite lack of marketing materials about it, and there's a balanced cable included in the package, with adapters to 3.5mm.
That being said, it should be noted that I have absolutely no affiliation with iBasso. I'd like to thank iBasso for providing the sample for this review. Every opinion expressed is mine and I stand by it, the purpose of this review is to help those interested in iBasso IT07 find their next music companion.
Product Link
You can purchase iBasso IT07 from www.amazon.com here: https://www.amazon.com/iBasso-Audio-Flagship-IT07%E3%80%90Japan-Products%E3%80%91%E3%80%90Ships/dp/B08MYF8VR1
Packaging
First things first, let's get the packaging out of the way:
As I presented in my youtube Video Review, the package for IT07 is outstanding. They come looking and feeling like a proper high-end IEM. Even HIFIMAN failed to present their RE2000 Silver as nicely as iBasso manages to do with their IT07.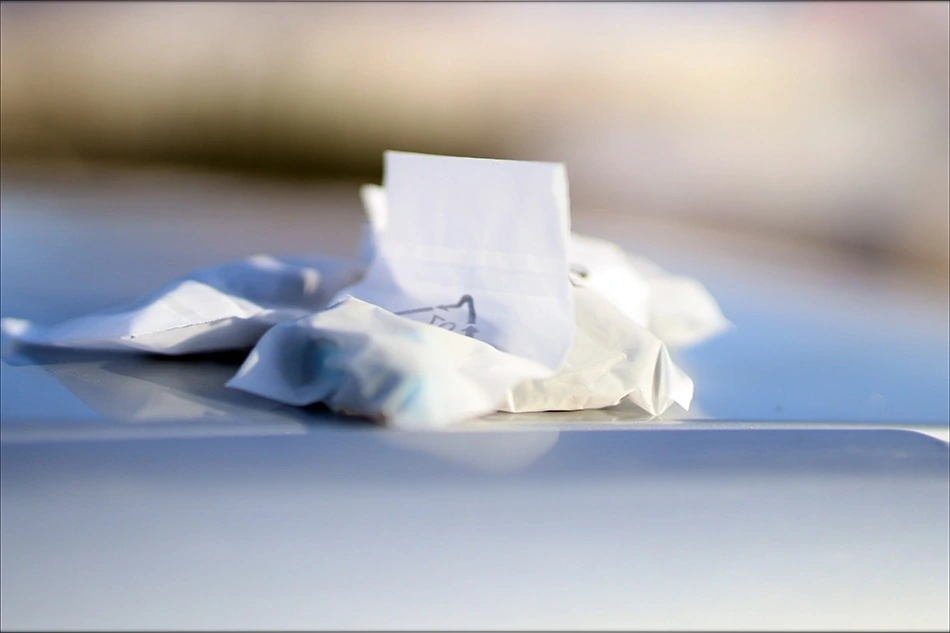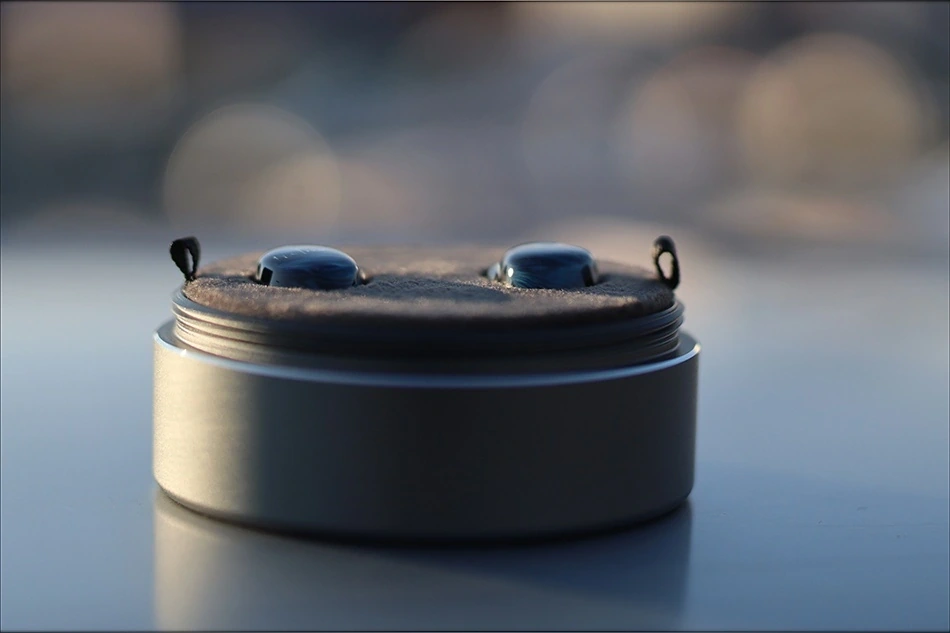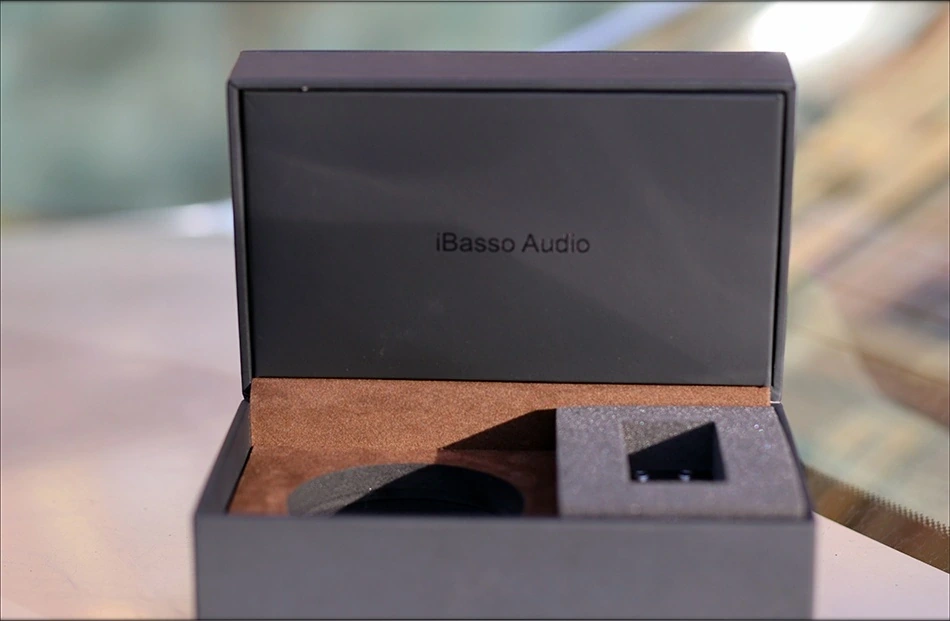 The package includes quite a bit this time around, and we're looking at three filters, one metallic carrying case, a full balanced MMCX cable, with an adapter to 3.5mm single ended, and all the tips you will need.
Total package contents:
iBasso IT07 IEMs
Carrying Case
Cable
Single Ended Adapter
Warranty Card
Instructions Manual
Acoustic Filters x3
Tips x15 pairs
There are no spinfit or final tips, but the solution iBasso included seems to be working equally well, or even better for my ears, so awesome work on having a good set of tips from the get go. Another fun thing I noticed is that the tips are the usual size, so aftermarket ones will fit just as well.
Youtube Video
Build Quality/Aesthetics/Fit/Comfort
The build of IT07 is mainly a resin-based IEM with a metallic nozzle. It has a very mature design, with a beautiful aesthetics, and the InTune logo seems to be made of metal and protected by a thick layer of lacquer, just like the rest of the IEM body.
The IEM body has a threaded filter, which can be replaced to change the sonics of IT07. In total, there are 4 sets of filters included in the package. The differences between the filters are generally subtle and won't make IT07 a new IEM, but flavor it. I experimented a lot with them, and found out how each changes the sound:
The Silver filer is the one you have two pairs of. Seems to be the one that has the least sonic dampening and allows for the best resolution, best overall clarity, detail and treble sparkle. It is the one I used in all my Sound Quality and Comparisons notes, and the one I recommend the most. The others tend to color the sound, and are best if you're sensitive to a strong treble.
The Black filter is the most focused on the bass, but it also has midrange, making the entire sound smooth up top but thick, lush and passionate. It makes the midrange musical, and smooths everything to a very natural performance. Works well for Jazz, Classical and Downempo for me, but lacks the edge for rock and metal. The upper midrange gains a bit of a peak with it, so it is balanced in signature, not fully dampened in the treble.
The Gold filter is the bassiest one with a ton of lows and a nice low-end focus, but it turns the sound creamy and a bit thick. Works best for Rap and some EDM, but is a bit too focused for my taste.
The cable is connected to the IEMs via an MMCX connector, and there are multiple ventilations in the IEM to make sure you don't get any driver flex. You really do not get any driver flex, and I am happy to report that the comfort is perfect with IT07. The cable has zero microphonics and it doesn't get hard even below freezing temps (part of the photos and videos have been taken outside during the winter).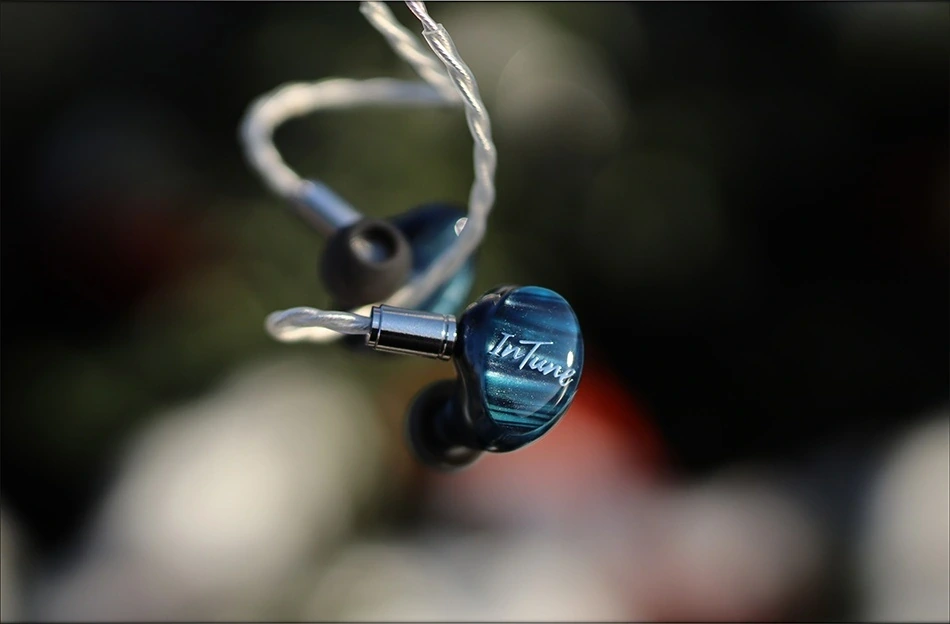 The IEM shells are much smaller than most competitors with a similar number of drivers, but they are medium compared to everything that's out there. I can wear IT07 for long periods of time without discomfort, and they have zero hard edges, the whole design being exceptionally ergonomic.
The Isolation is fairly good, and I can't hear much while wearing them, not even my own voice. I did notice a minor amount of leakage, so if you need to be perfectly silent, you will have to listen a bit quieter.
Sound Quality
The overall signature of IT07 can be described as gently U-Shaped with more focus on the sub-bass and treble, and with a natural midrange, good detail, and excellent overall clarity.
The bass can go as low as 20 Hz with no trouble. The bass tends to be visceral in presence, and hits with great impact. The weight of the lows is good, and it is omnidirectional, filling up the sonic space, like it does in a larger listening room while enjoying music. The speed is quick, and it keeps up with technical death metal nicely, while most other music styles tend to take advantage of this and sound more detailed. I also noted this in my video review, but IT07 can take quite a bit of EQ without distortion, which is impressive. Most IEMs, especially multi-driver ones tend to die out and distort when EQ-ing them, but iBasso has a ton of headroom left if you want to play with the sound of IT07. Increasing the bass never affects the midrange thanks to what seems to be a fairly low crossover point between the dynamic driver and the BA drivers for the mids.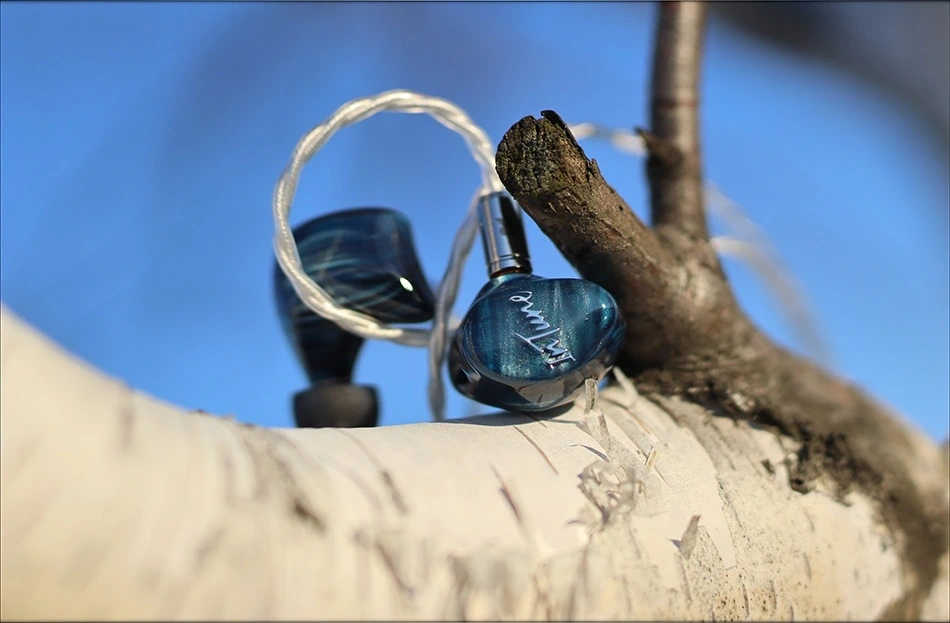 The midrange sounds natural and laid back, with good detail. There's a bit of a dip between 1kHz and 2kHz, and one can totally appreciate the fact it is never shouty. It tends to gradually increase up to 3.5kHz, which adds presence to the mids. I noticed a really accurate tonality for all instruments, similar to the one I noticed in SR-2, and which made me fall in love with it in the first place. I noticed that instrument separation is really good, especially with how the crossover was implemented. All instruments are nicely separated from each other, things have a presence of their own, while the midrange is still fairly smooth.
The soundstage is natural, it can reproduce what was recorded without imposing a too wide or too narrow image. Stereo imaging, on the other hand, is excellent, and you can totally pinpoint what direction a sound is coming from. IT-07 does not scale that much with the source, but they do appreciate a more detailed source for clarity. They prefer dynamic and more open-sounding sources over darker ones.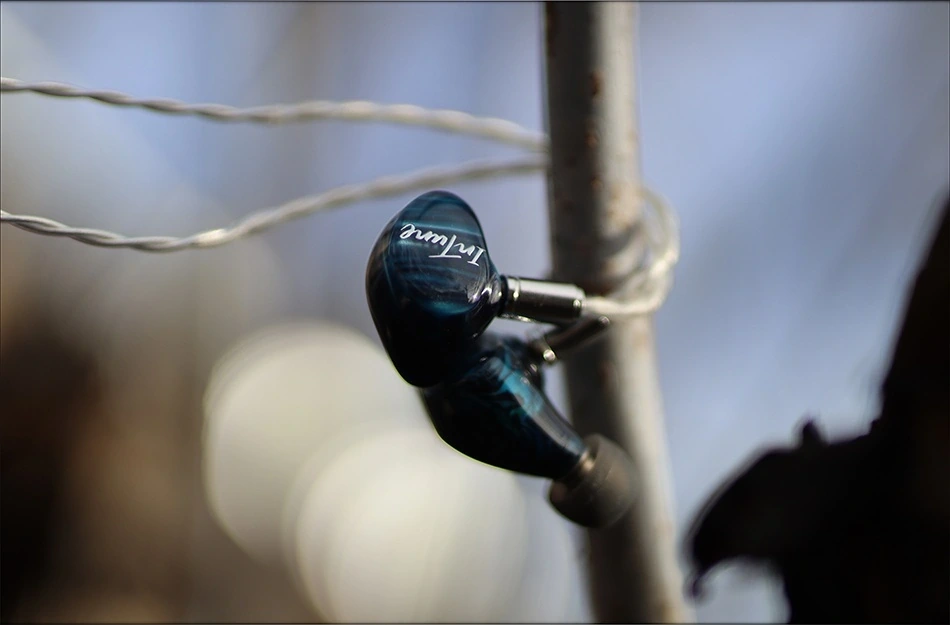 The treble is behind the bass but above the midrange, when it comes to how sparkly and present it is. The presentation is wet and slightly splashy, which is awesome, as it is never harsh or fatiguing. In fact, the treble is pretty smooth in textures, has good sharpness, but it has a specific peak around 8-9kHz, but which you can control with the filters. The speed being fast, it can handle really complex music, but doesn't go ahead of the song when listening to jazz or classical.
Comparisons
The main competitors for IT-07 are also flagship IEMs, so I went with Meze Rai Penta, Light Harmonic Mera Signature, Dunu DK-4001 and Final Audio A8000 when picking the list of competitors. All of them are pricey, and IT07 may end up providing the best price / performance ratio, so it will be an interesting fight to see, which is the best and most important, which will be the best for you.
Don't forget to leave a comment if you have any questions, I'll be around to help you and to answer those!!
iBasso IT07 vs Final Audio A8000 (900 USD vs 2000 USD) – The package is more complete for IT07, having more accessories, better overall selection of tips, and a more premium package. The overall cable is similar in quality between the two, but IT07 has both Balanced connectors and a Single Ended adapter. The IEM shell is comfortable for both, but slightly more ergonomic for A8000, thanks to a slightly smaller design. Neither has any issues like driver flex or microphonics, but A8000 is a bit more picky with the source, and needs more effort to find the perfect match. The sound is more detailed on A8000, it is like a tiny microscope revealing everything. The bass depth and impact is better on IT07, as it has more bass, while yet keeping the detail, clarity and precision of a flagship. The midrange is quite detailed, but can also be slightly fatiguing on A8000, while it is smoother in texture, yet also detailed on IT07. The soundstage is a bit larger on IT07, thanks to the larger bass that fills the soundscape and the more distant midrange. I would go with A8000 if you're a brighter signature lover, or if you're looking for something really detailed / analytical. If you want something more organic, musical and smoother in the textures, less fatiguing, I would go with IT07.
iBasso IT07 vs Meze Rai Penta (900 USD vs 1100 USD) – ItT07 has the better package, with a better carrying case, better selection of tips, and better filter mechanism for changing the sound. The comfort is slightly better on Rai Penta, thanks to their smaller bodies. IT07 is more picky and reveals the source more. Rai Penta is slightly more sensitive to hiss, IT07 is fairly immune when compared. The overall sound has considerably more detail, better impact, more clarity, and sounds more natural on IT07. It sounds more open and has a wider soundstage on Rai Penta, but it also leaks more and isolates less from the outside noise. Rai Penta feels slightly better built thanks to the full metal build, but I prefer the cable that IT07 comes with. I would go with IT07 for most music styles, they have a fuller, deeper sound that's more satisfying, more clarity, but also better treble extension and detail. Rai Penta holds an advantage in soundstage, and combines a bit better with classical and orchestral in particular, but for versatility, IT07 is more versatile.
iBasso IT07 vs Light Harmonic Mera Signature (900 USD vs 720 USD) – Mera signature comes with an interesting package, but IT07's package feels better and more complete. The comfort is great on both, cables are also great on both. Mera Signature requires a much better source than IT07 and is more picky to sound good. IT07 isolates more and leaks less. The sound is smoother, more natural, and more detailed on IT07, while it is brighter and considerably more energetic on Mera Siggy. I would go for IT07 for the better bass and midrange presentation, while if I wanted to hear a really aggressive U-Shaped signature, I would go for Mera Signature.
iBasso IT07 vs Dunu DK-4001 (900 USD vs 900 USD) – DK-4001 is a unique IEM that feels like it was tuned in the same style. The package is actually a bit better for DK-40001 and their way of doing a modular cable is pretty cool. They do have a better comfort too, but IT07 isolates more and leaks less than DK-4001. Given that penny for penny, they cost the same price, the sound is actually extremely different. The Sub-Lows have an impactful and visceral presentation on IT07, but they are presented looser and more open on DK-4001. The overall detail level is better on IT07 and the treble has better overall substance. DK-4001 has a considerably larger soundstage, both in width and depth, where IT07 has a more precise stage. Overall, DK-4001 sounds wide, a bit loose and smooth, but without much treble or bass impact. IT07 feels more coherent and natural, has a more focused soundstage, but better resolution, better clarity and more detail, and also more impact in the lows and the highs.
Pairing
The main pairings I selected will be with iBasso DX220 MAX, FiiO M11 PRO, and Lotoo Paw 6000. Since IT07 scales only mildly, you can enjoy them even out of really budget sources, like FiiO BTR5, Lotoo Paw S1, and iBasso DX120, but I tried to see how they sound at their best.
Don't worry if you have a more entry-level source, it won't hold IT07 down, and they'll still sound really good.
iBasso IT07 + FiiO M11 PRO (900 USD + 650 USD) – The pairing with M11 PRO is actually quite nice. It is a slightly brighter sounding DAP, and it blends well with the signature of IT07, which can be lush and thick. IT07 becomes more open and wider, which balances well with the overall impact of the bass. There's no hissing either, and the pairing seems to work the best on the Balanced connector of the cable. If you fancy using a 4.4mm adapter, ddHifi makes a few that you may like.
iBasso IT07 + iBasso DX220 MAX (900 USD + 1880 USD) – I wanted to pair IT07 with what iBasso had the best, and that is their DX220 MAX. The new DX300 is a DAP that implements everything iBasso learned from their DX220 MAX, but the MAX version is still the best sounding one. The overall clarity is insane with this pairing, but it emphasizes the natural and clean aspect of the sound above treble substance. I enjoy the bass and the mids tons with this pairing, while the treble is a tad more relaxed and laid back.
iBasso IT07 + Lotoo Paw 6000 (900 USD + 1200 USD) – Lotoo Paw 6000 is the DAP I've been using the most for the past few months thanks to its convenience. It is small, yet powerful and works really nicely plug-and-play with my computer, smartphone, and handles larger playlists well. The main feature of using this pairing is how gentle the midrange is , and how balanced IT-07 is, having both a nicely extended treble, but also that deep impactful bass. Absolutely recommended for sonics alone.
Value and Conclusion
iBasso IT07 has an unusually good value for a high-end IEM, and it never felt overpriced or like paying for a premium. From top to bottom, from the package to the sound, it feels like it is actually well balanced in terms of the price performance ratio.
The package is rich, includes a nice default cable with an adapter, and they come with many tips. I personally didn't like the pairing with foam tips, but even those are included, for those who find better comfort with them.
The build quality is excellent, and you can feel that a lot of work went into the production and design of IT07. Multi-venting, high-quality MMCX connectors, removable threaded filters, high-quality workmanship everywhere, it just feels like IT07 is made to impress.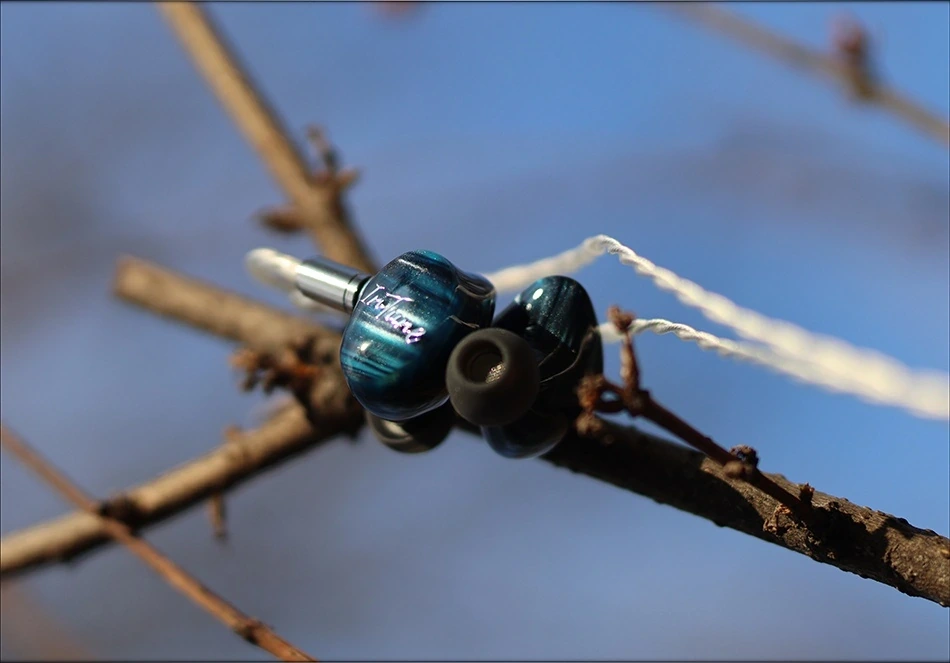 The sound is also really natural, smooth in the mids, with an impactful bass, and a sparkly, yet smoothly textured treble. Funny how they managed to pull such a complicated signature, something that sounds so good, yet is so effortless.
Before the end of today's review, we're going to add IT07 to Audiophile-Heaven's Hall Of Fame for being one of the best IEMs I've seen in 2021, providing excellent build, package and sound.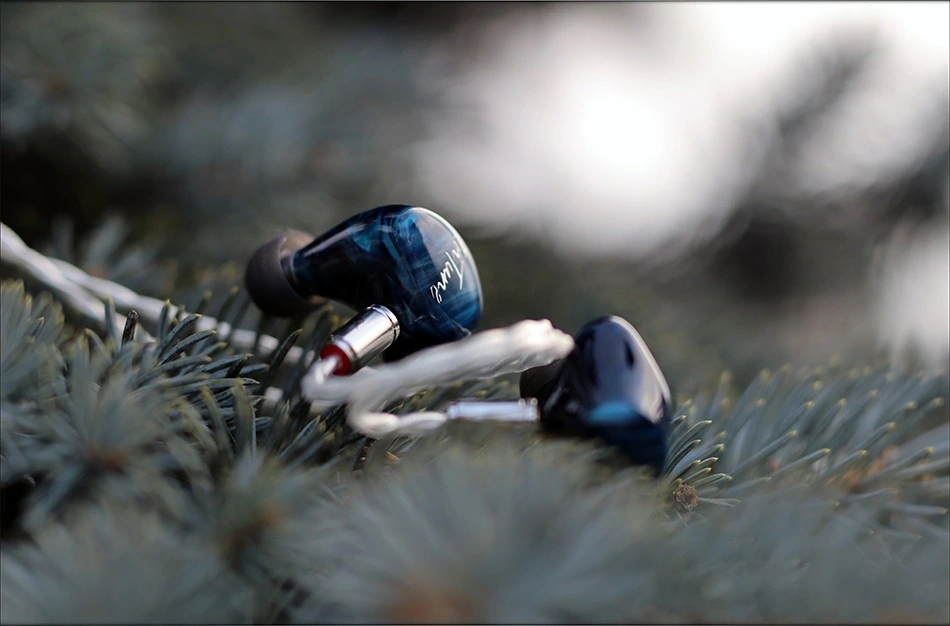 At the end of today's review, if you're looking for a high-end IEM with a natural sound, multi filters, nice deep bass, and a smooth yet detailed treble, iBasso IT07 is an excellent choice and one of the best IEMs ever made.
Product Link
You can purchase iBasso IT07 from www.amazon.com here: https://www.amazon.com/iBasso-Audio-Flagship-IT07%E3%80%90Japan-Products%E3%80%91%E3%80%90Ships/dp/B08MYF8VR1
– Please remember to stay safe, and always have fun while listening to music!-
– If you have a dime to spare, and donate, to help us with electricity and work expenses, it would make my day much brighter, as it would help me improve things around the website and increase the frequency of my posts –
Full Playlist used for this review
We listened to more songs than those named in this playlist, but those are excellent for identifying a sonic signature. PRaT, Texturization, Detail, Resolution, Dynamics, Impact, and overall tonality are all revealed by those songs. We recommend trying most of the songs from this playlist, especially if you're searching for new music!
https://www.youtube.com/playlist?list=PL_cjBXGmwSHSdGcwuc_bKbBDGHL4QvYBu
– Contact Us –